PT370 AKF Automatic Creaser/Knife Folder
The compact design of hte PT370 AKF brings you production level creasing and folding in one machine. Touchscreen controls for both creasing and folding make job setup a breeze. Integrated automatic sheet length measurement further simplifies job setup. Program up to 50 jobs into long-term storage for quick make-readies. Process up to a 350 gsm sheet and up to a 14.5" x 25.5" / 36.8 cm x 64.75 cm (39" / 99.1cm handfed) long sheet. Bypass tray for creasing only operations. Rotary perforation optional.
Click Here to view video of IKF Auto Crease/Knife Fold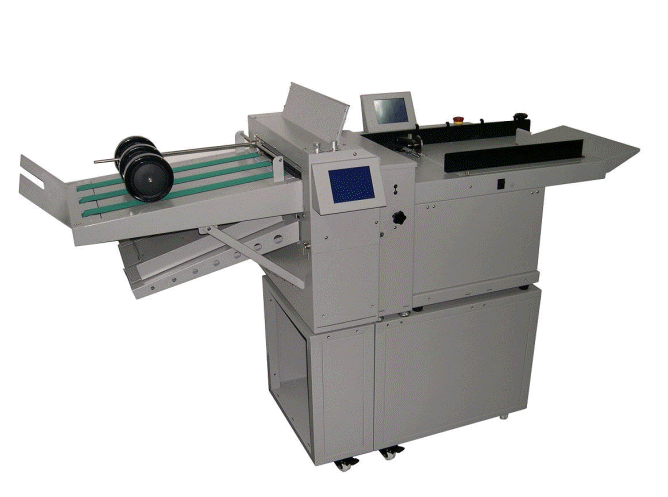 Features:
Electrical:

220-240V 50/60Hz, 20A

Speed:

2100 sph*

Maximum Stock Size:

14.5" x 25.5"
36.8cm x 64.75cm

Minimum Stock Size:

4.75" x 3.25"
12.06cm x 8.25cm

Stock Weight:

26# bond - 16 pt

Tabletop/Floor:

Floor

Max. # Creasing Positions:

16

Program memory:

50

Feeder:

Airfeed

* based on 8.5" x 11" run landscape, 1 crease
** Optional stand available
Click Here for PT Line Brochure
Click Here to receive more information about any of our products.