Tabletop and Pocket Laminators
Easy to Use TIKO 9" Personal Pouch Laminator
The personal laminator from Tiko protects documents, certificates, photos and other paper based documents from damage by adding a protective layer of plastic lamination. The compact size takes up little desk space. Fast warm up time and quiet operation makethe personal laminator fun to use. Easy one button operation with no complicated controls to set. Laminates pouches up to 5 mil thick and requires no carrier. A special release lever lets you remove jams easily.
Model Number: AL4202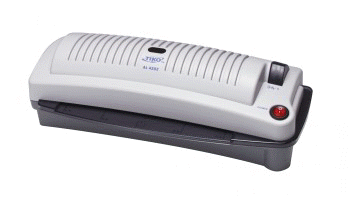 • Personal 9" Pouch Laminator
• 2 Roller Design
• Pouch film thickness up to 5 MIL per side
• Pre Heat Time - 5 minutes
• Ready Light Indicator
• Roller Release Feature to remove jams
• Carrier Free Operation
12" Pouch Laminator CT Series Pouch Laminator
The most popular desktop laminator because of its size, durability and quality laminating. The L-1200 is designed for medium to heavy use (up to 100 pieces per day). The L-1200 has two switch operation so unit stays heated all day without running the motor. There is no waiting for the machine to heat up each time used, saving wear and tear on the motor.
Model Number: L-1200
• Laminates Up to 100 Pieces Per Day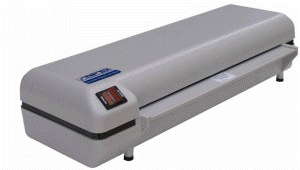 • Ready Light
• 4 Rollers
• 1 Year Warranty
• 1 Switch Operation
• Adjustable Temperature